2013 not quite what you wanted it to be so far?
Celebrate a do-over at the 10th Annual THAI NEW YEAR (Songkran) Festival in Hollywood's Thai Town on Sunday, April 7th!
What is it:  It's an all-day event full of food, drinks, merchandise and action including Muay Thai fights, the Miss Thai New Year pageant, and other fun stuff.
Where: Thai Town is officially designated by the city of Los Angeles as a six-block area centered along Hollywood Boulevard between Normandie Avenue andWestern Avenue.*
For those with FB, you can check it out here.
For everyone else, check out the main site here.  They also have detailed info about the festival including its origin and significance.
TIDBITS TO KEEP IN MIND:
And here are some tips from this site. [Yes, consider carpooling and/or taking public transportation (Metro Red Line – Hollywood/Western station).  Parking is nearly impossible and not driving frees you up for having a good time.]
Also, yes, there are port-a-potties but it gets pretty gnarly early-on, so bring hand wipes, t.p., and learn to hold your breath.
It's on the streets and there are no places to sit so be prepared to stand and walk for hours, or sit on the curb.  (Check out this posting on YT to get a sense of it. including the Muay Thai fights! GIRL FIGHT!)
It was blazing hot last year after the overcast haze burned off.  BRING HATS, SUNSCREEN, sunglasses and whatever else you might want so as not to get fried.  (Trust us.)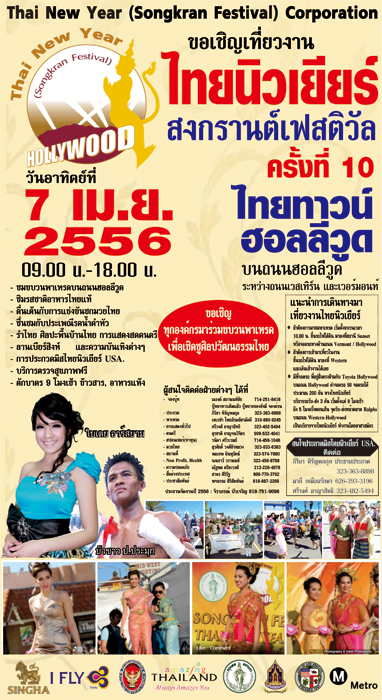 Still unclear?  Ask!
TBI SIGN UP SHEET FOR THOSE ATTENDING THIS EVENT IS UP ON THE CORK BOARD AT THE BACK OF THE GYM.   REMINDER POST, TWEET, INFO WILL GO OUT AS THE DAY GETS CLOSER