Coach Vik is offering TBI students a chance to get tested out on your current Muay Thai skills from technique to pad-holding.  A sign up sheet for getting evaluated will go up on the gym's corkboard tonight
There will also be a short section on history and terminology of the sport.  All evaluations will be done in class and based on a 5 point rating scale with a section for comments.
Please note this is all on a voluntary basis.  However, this is a great opportunity to know how far you've come along whether you've been at TBI for a week or over a year.
Does it sound daunting?  It really isn't!   It's an excellent time to get immediate feedback from Coach Vik directly.   And this is a free service that he is offering because he wants students to get a sense of what areas have really worked and a chance for you to see where you can try to improve.
As you progress in your skill level, you'll want to have markers to remember when you started to go beyond what you feel is your current limitation.  And your first TBI Evaluation is a good place to begin.
Sign Up Sheet will be on the corkboard at the rear of the gym.  If you can't make it, send an email.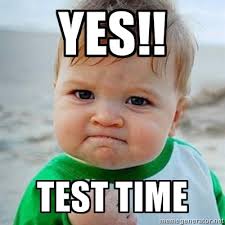 And this week in Muay Thai will finish with its focus on DEFENSE.
The SCHEDULE.
Follow TBI on: