Hey TBI students:
Here is the new schedule for all classes at TBI starting in April!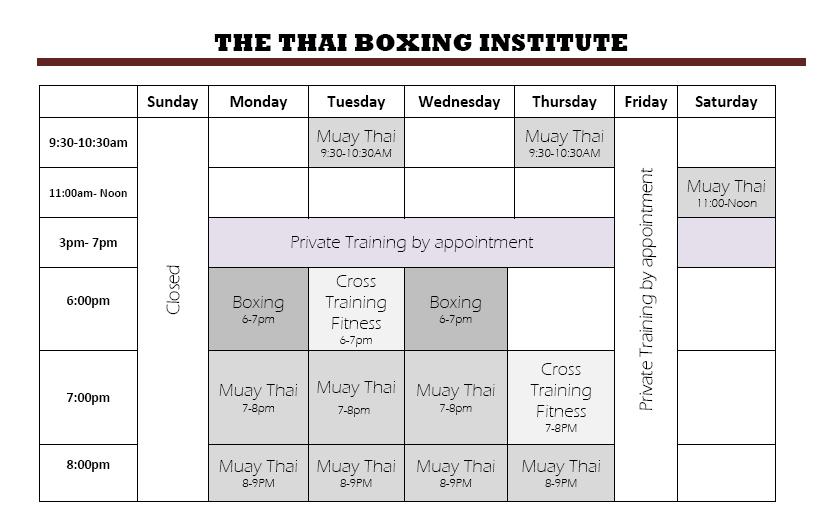 So what's new?  Evening classes start half an hour earlier at 6pm  (except Thursdays – still 7pm start) and run until 9pm.  Saturday mornings will also start earlier at 11am.
This allows for double Muay Thai evening classes on Monday, Tuesday and Wednesday each week in order to accommodate schedules and give you Unlimited Classes gym rats a chance to double-up your MT skills.
Want your own schedule for keeps?  DL the PDF here-TBIschedule_flyer_rev1.