Hey guys!
Just an update for some of the upcoming events and changes coming to the thai boxing institute. As always thank you guys for being so awesome and for making TBI such a great, inspiring and cohesive environment.
Re: Three Year Anniversay
Thank you all who attended and participated in our activities. great food, great fights, friendly wagering and a pretty awesome dance party hahaha. An extra big thanks to brittany for the awesome cake. such talent!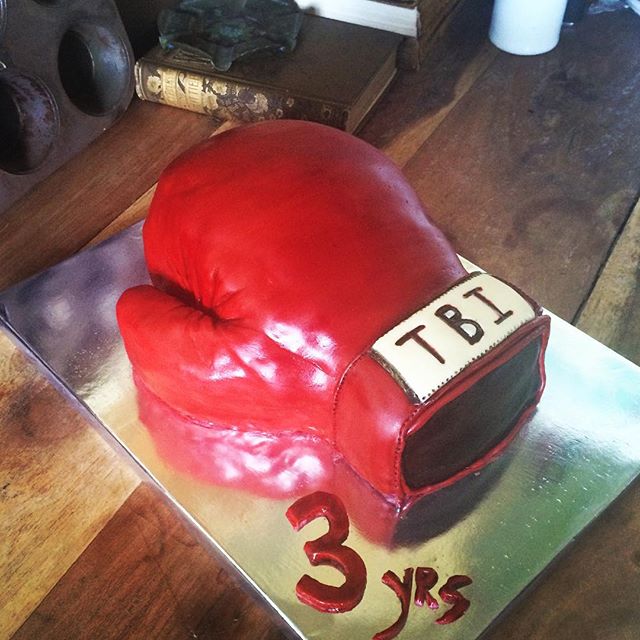 School News:
Private Lesson Sale:
Hey guys, so every year, once a year, I slash prices in half for my private lessons.  So for the month of november private lessons will be sold at a discounted rate.  These private lessons do not expire, but all purchases are final.  If say for any reason you can't complete the lessons, then you may gift them to other members.
Why private lessons?  Well, for one:  you have a whole hour to yourself with me so you are free to ask whatever questions you have about training.  Questions about specific techniques or any other sort of advice.  I can break down your technique and help you fix things you have been having trouble with.  Or you can even just the hour to get a really hard workout in.  from pad holding, wrestling, sparring or just to focus on one specific technique, private lessons allow you to do that.  Here is the pricing info for all that.
private lesson pricing
1 lesson $50 (usual price $100)
3 lessons $140 (usual price $275)
5 lessons $215 (usual price $425)
10 lessons $350 (usual price $700)
As I've been mentioning.  it helps if you come in with questions prepared and maybe a notebook or recording device to take notes or even film yourself.  up to you!   all these little things definitely help facilitate learning.
Changes for the new year:
So, with the ever increase in rent and cost of operation as membership grows, this upcoming year we will be introducing contracts in order for me to have peace of mind as the months go by, and to prepare myself for the major rent increase coming up next october.  On top of contracts we will be raising membership prices from $175 to $199 and from $99 to $124.  So what does this mean?  We will have much more equipment to play with, we will be offering afternoon classes mondays, wednesday and fridays at 12.  and a evening class on fridays at 6.
Benefits of a contract?  One is you're paying for it, why not put it to use?  it's an excellent way to stay committed.  Also, if you plan on doing muay thai long term, why not enjoy a break in your dues?  Anyways, this hopefully allows us to keep tbi open for many more years to come.
Here is how it will break down:
new unlimited monthly price: $199
3 x a week:  $124
6 unlimited month contract:  $175
(3 x a week:  $114)
12 month unlimited contract:  $150
(3 x a week:  $99)
first:  contracts will always be optional.  second:  we will be working off a grandfathered system meaning;  If you have been a consistent tbi member prior to the new year, you always pay the rate you're paying for at the moment.  If by chance you would like to take advantage of the new pricing, than signing a contract is a must.
that's pretty much it for now, more news in the upcoming months.  Thank you guys for your understanding.
Calendar of events:
Friday, November 20th Lion fights viewing at Arsenal Bar
http://www.yelp.com/biz/the-arsenal-los-angeles-2
Thanksgiving break:  26th 27th and 28th (thursday, friday and saturday).
Sunday Dec 6th:  Eric burns fighting for defiant promotions.  come out and support!
Saturday  Dec 12th:  3rd annual TBI x-mas party at Road To Seoul.
http://www.yelp.com/biz/road-to-seoul-los-angeles
Thats it guys!  Thanks for reading!!!!