Hope everyone had a great long Labor Day weekend!
If you haven't already, check out the new TBI Schedule that began this week:
Beginner MT classes started this week!  For those who came out last night, thank you!  Regularly scheduled for Tuesdays at 6pm and Thursdays at 7pm!  EXCEPT …
This Thursday is a special evening for TBI – we're saying goodbye to summer at the SM Pier for their Twilight Concert series – so MT will be at 6:00pm this night only (9/5).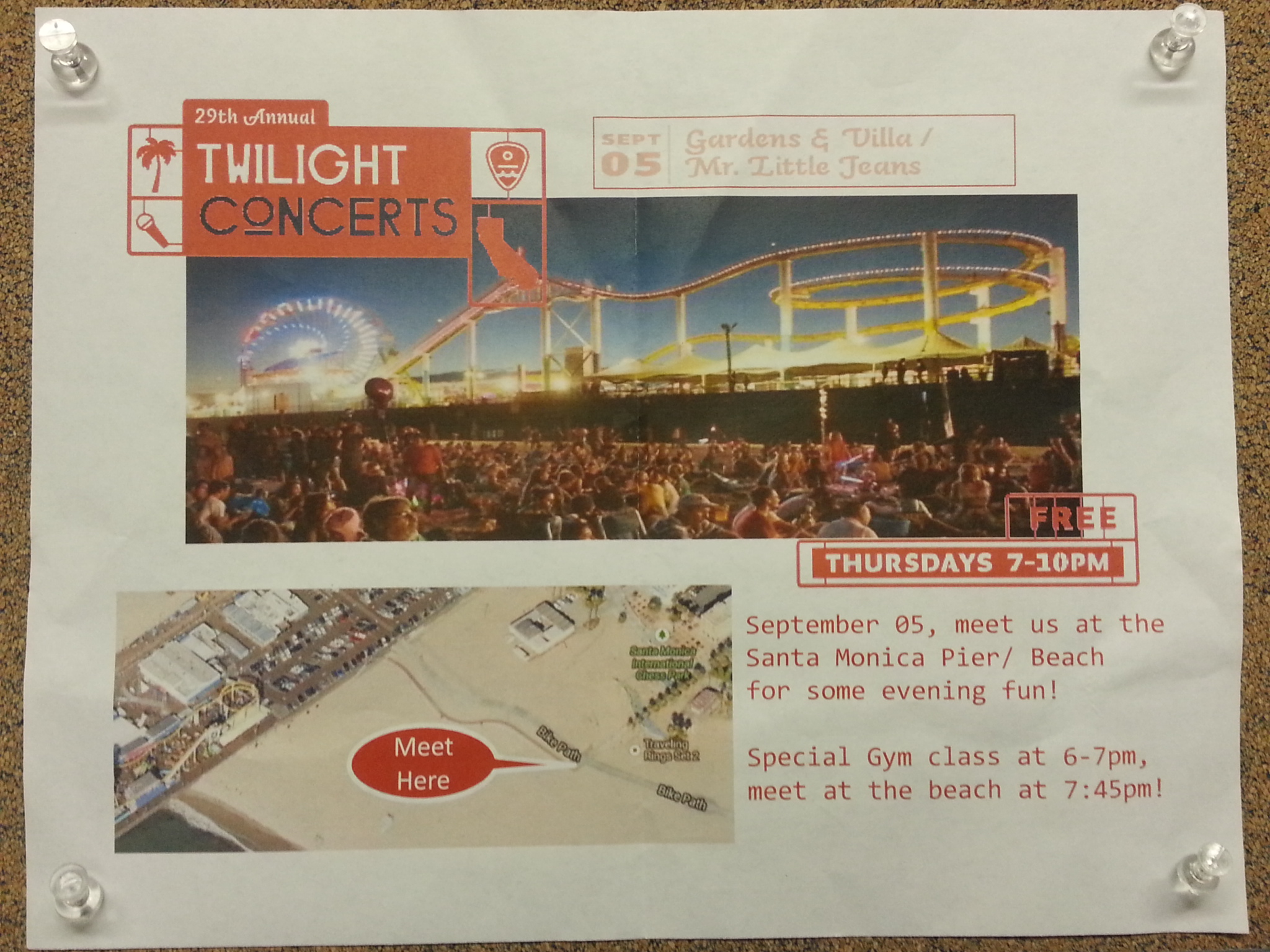 SPECIAL FOR NEW ENROLLEES!  Start today for $99.  Call 310-897-3132 for more info!
RECAP:
THIS WEEK – Thursday special night – MT at 6pm, TBI outing – meet at 7:45pm at SM Pier!
From next week on:
*KIDS CLASSES – Tues & Thur at 4pm – trial run through the end of the year*
BOXING is now BOXING + Strength & Conditioning!  MON & WED at 6:00pm
BEGINNERS MUAY THAI!  TUES at 6:00pm & THUR at 7:00pm
MUAY THAI!  MON and WED at 7pm & 8pm
MT with SPARRING!  TUES at 7pm & 8pm and THU at 8pm
Check out the SCHEDULE and/or add the Google Calendar to your own!
And remember to Follow TBI on:
*updated 9/10/13