Great turnout for classes as we continue pushing through January!
This week's focus in Muay Thai is on boxing techniques.  Monday's concentration was the overhand punch.  Today's was mixing high-low-high levels (head-body-head).  Also great sparring and technique work tonight.
Stop by tomorrow and Thursday to see what's next!
Also, straight from Thailand, there's a wide selection of styles and colors for new Muay Thai shorts.  Check 'em out!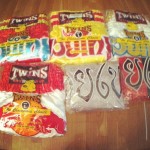 (Prices for shorts start at $25 and up +tax)