Hey guys!
Howdy y'all!  May is here and summer is approaching.  If you are interested in working for that 'beach body'  (even though i think you all look great already :)), now would be the time to start!
On that note, gym morale is high and our work ethic is thru the roof.  Thank you guys for being such devoted members and a big special thanks to coach miguel, coach nick and coach drew for all the extra help around the gym.  Much love guys!
Re: Gym Events
Thank you all who attended and participated in our activities. great food, great fights, and a good way to get to know each other outside of the class setting!
Our next event will be at the ARSENAL to check out glory 30.  Friday May 13th after the 6pm muay thai class.  The arsenal is located on pico and bunny, about 5 minutes way from the gym.  check it out:  http://www.yelp.com/biz/the-arsenal-los-angeles-2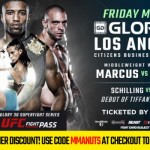 Also, our first beach class of the summer season will be on saturday June 11th at venice beach.  We did a few last year and they were a blast.  The beach classes will consist of beach runs, boxing and muay thai circuts, and some fun team work outs to wrap up the hour.  We then end it with a pot luck where we share some food and drinks so think about that.
School News:
Hey Guys,  Just wanted to let you guys know of all the classes we have to offer.  as early at 7 am boxing and 8 pm boxing with coach miguel, with some of the muay thai classes sprinkled throughout the day. Please come in and take advantage of the full schedule.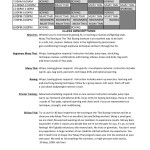 Also, as a reminder we will be closed MEMORIAL DAY WEEKEND.  Saturday the 28th, sunday the 29th and Monday the 30th.  go out and enjoy the weekend, sun, beach and bbq's :p and be prepared to come back and train hard to make up for the lost time.
And on another note I (coach vip) will be gone thursday the 26th and friday the 27th prior to the weekend to rest up and give my body a bit of a break.  Hopefully y'all understand and don't end up missing me too much.  Coach Miguel and Coach nick will be running the gym while I'm gone along with tracy to help with classes and pad holding.
Calendar of events:
Friday, May 13th Glory Kickboxing viewing at Arsenal Bar
http://www.yelp.com/biz/the-arsenal-los-angeles-2
Memorial day weekend break:  28th 29th and 30th (saturday, sunday, monday)
June 11th TBI's first beach class and potluck of the summer season.
Thats it guys!  Thanks for reading!!!!
May class curriculum:
5/2-5/7-Feints
5/9-514-body shots
5/16-5/21-Coach Vik's favorite combos
5/23-5/27-Month's technique review