Hello Y'all!
Well, back to business as usual. Just want send the very first newsletter of the the new gym out. And with that being said, with the new gym come new classes and some exciting news. Check it out!
A Thank You From Coach Vik
if ya missed it, here is a blog entry with a HUGE thank you to everyone for everything thus far.  Been a weird, busy, HOT 😉 last couple of months and always, i am forever grateful and appreciative of everyone one of you.  If you missed it, check it out here:
Kids Classes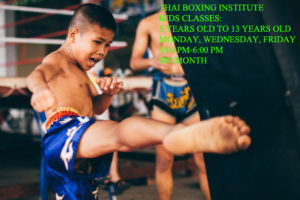 The time has come.  We will begin kids classes on Monday, July 17th at 5:00 pm.
The Class schedule as follows:
Monday Wednesday, and Friday at 5:00 pm.
Ages 5-12 years old.  $99/month.  Family discounts available.
Refer a kid (or adult) and receive $25 towards your next months membership.
There are myriad of reasons as to why martial arts are beneficial for kids.
Discipline, self-control, conflict resolution, goal setting and achieving, self confidence and respect and above all else a fun outlet for energy and a great way for child to stay in shape.
Advance classes
Starting on wednesday at 7 pm we will begin an advance technique class as coach miguel takes over the beginners class.  The class curriculum will follow the general muay thai class but with focus being on sparring, wrestling, technique drilling.  We will be doing positional sparring, full rules sparring, knee sparring, situational sparring, drills and clinch work.  No pads whatsoever.
extra equipment required for the class will be:
body shield (title boxing makes one, or one of those tae kwon do vest thingies.)
head gear
elbow pads
knee pads
shinpads
As always i will be providing some equipment but it is recommended that you buy your own.  See ya in the ring!
Congrats to Jeannie NGYUAN
With all the madness that's been going on, we have yet to shed some light on jeannie's victory two weeks ago at the burbank marriott.  Jeannie won in spectacular fashion against a very experienced and game opponent.  She now moves her record up to 2-1.  3 fights in about a year and half of training.  'WOW'.  haha.  Thank you to everyone that supported jeannie and tbi thru helping her train, thru buying tickets and thru heading out to the fights and enjoying yourself.  Onward and upwards, congrats jeannie!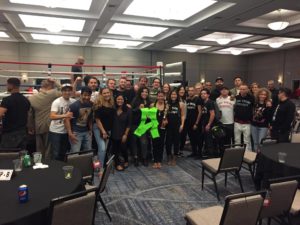 Dr. Jason Parks Seminar
Ok, last but not least we will have a very special guest doing a seminar here on saturday august 26th 2017 from 11:00 am-1:00 pm.  I've known jason now near almost a decade and thru out the time have followed his career up from amateur fighter to i think he fought pro in the US?  i know he spent some time training in thailand so maybe he had a few fights there too?  Anyways, he is now a striking coach to pro muay thai fighters and mma fighters and most recently was recruited by former UFC middleweight champion Anderson Silva to be his striking coach.  On top of being a rad dude and awesome coach, Jason Park is a Board-certified Sports Clinical Specialist, Sports performance, Strength and Conditioning For fighters and basketball players, ACL rehab specialist PT, DPT, SCS and a protege to Kru Bryan Popejoy of Boxing Works Fame.  Not convinced?  psh, did i mention this will be free to ALL TBI MEMBERS?  yea man.  Join us for this special event.  RSVP required.  talk to me for more details.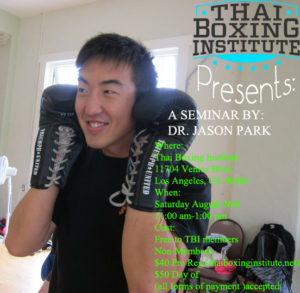 That's all for now, tootles!
July Curriculum
july 3rd-8th-Jab, intro to outside fighting
july 10th-15th-Outside fighting cont. Intro to feinting
July 17th-21st-Push kicks, side kicks, back kicks
July 24th-29th- Switch Techniques