The Thai Boxing Institute was featured on TWC's show GET FIT with Krystle Rich.
Check out the video link and you can jump just past the 9:00 minute mark to see the piece on TBI.
http://www.twcsportschannel.com/videos/2014/06/16/get-fit.html
Coach Vik thanks all the students for being a part of the show by coming to class and a special thank you to those who were willing to be interviewed!
And a very big thank you to Krystle (Twitter @GetFitTWC) for the great feature and being a terrific presence that day!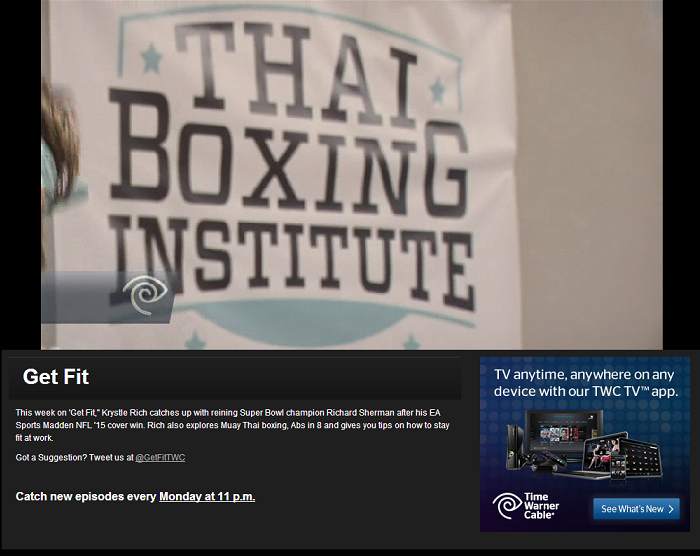 New episode of #GetFit TODAY! Catch up with reining Super Bowl champ @RSherman_25 & #NFL legend @BarrySanders! @TWC ch 354 @ 1p.m. & 11 p.m.

— Get Fit TWC (@GetFitTWC) June 16, 2014