Monthly Newsletter:
Few things going to report guys as well as the monthly curriculum. read through it and if there are any question, please let me know! Best Wishes- Coach Vik
—
Schedule Change:
So as of march we will have a new schedule for thursday claases. currently we are at 7:00-8:00 beginners, 8:00-9:00 mixed level muay thai. as of march 5th, the classes will be pushed backed an hour earlier, So beginners muay thai will be 6-7 and mixed level muay thai will be from 7-8. We are working to see if coach drew will still be able to teach thursday evenings or if he would like to take on another day. We'll keep all members posted of any further schedule changes.
Lion Fights at Pechanga Casino:
March 27th at pechange casino. One of the biggest muay thai shows in southern california thrown by the biggest muay thai promotion in the US. This will be their first show in southern california featuring many foreign fighters from japan and europe, as well as local southern california and vegas fighters, as well as others from around the US. A few of us will be heading out there to support the local fighters and scene. Tickets are going fast so if you're planning to go, please purchase your tickets ASAP.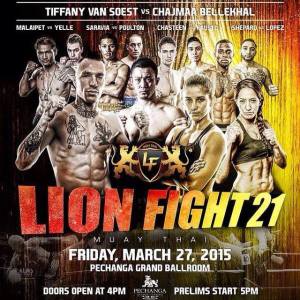 —
Curriculum for October
2/2-2/7-The Switch Kick
2/9-2/14- Long Knee Techniques
2/16-2/21-Long Arm Defense
2/23-2/28- Switch Techniques