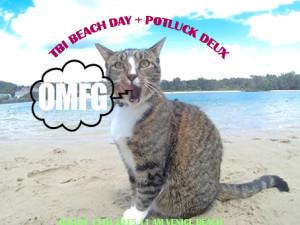 this saturday we bid farewell to summer and celebrate a productive past couple of months. 11 am class begins… I have a few fun things planned for the class so be prepared :] the only equipment you need is your gloves and wraps, all other equipment will be provided.
at 12 we will be having a potluck hangout session. so please feel free to bring something to share. either utensils, drinks, plates, food, etc. if you have any other sports equipment, i.e. soccer balls, footballs, volleyballs, feel free to bring them. oh and don't forget your sunblock!
DATE: SATURDAY, AUGUST 15th AT 11:00 am!

we will meet up at the tower between club house and wavecrest ave on the sand in venice beach. (same place as last)
SEE YA THERE!